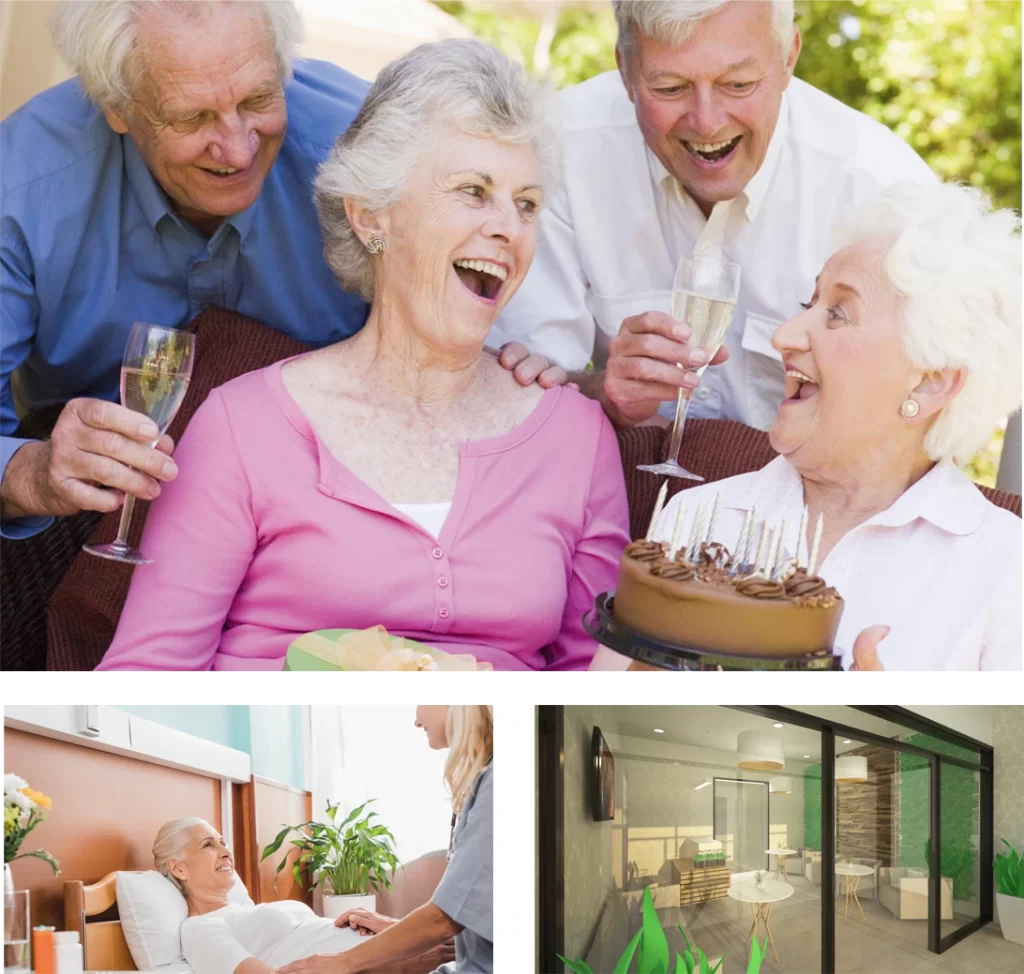 Nursing home "Pet zvezdica" is the first private dedicated home for accommodation and care of the elderly in Kragujevac. It is a luxury facility which is completely in accordance with Western European standards – both in terms of construction and equipment, and in terms of quality of service along with customer relations.
Our main aim is to raise the quality of home accommodation services compared to the current standard in Serbia. Our mission is to offer the accommodation of high quality and service that is better, more complete, and more comprehensive than the services provided in the most expensive and best homes in Serbia, all at affordable prices for such a level of quality.
What distinguishes "Pet zvezdica" from other nursing homes in this area is definitely the location itself. The home is being built Kosutnjacki vis, a quiet part of the city that is considered the green lungs of Kragujevac. 100 hectares of forest will protect our home from the city noise and crowds giving you the impression that you are far from the city center. However, the location is only 3km away from the city center and is connected by boulevards with all important city institutions and facilities, making them very accessible. From the spacious yard, users will be able to enjoy a fantastic view of the entire city of Kragujevac.
Our team is dedicated to creating a community in which life gains a completely different dimension and quality. We want to break down stereotypes and give our future users the opportunity to embark on a new life adventure.